I.T. Consulting
Tulsa IT Consulting Services
You recognize how important your IT performance is to your company, but you may not know how to implement an appropriate strategy to meet your specific needs. Whether you need to upgrade your network, scale your I.T. infrastructure, adhere to changing regulations or just need general support services, Advanced Network Technology Solutions (ANTS) can help.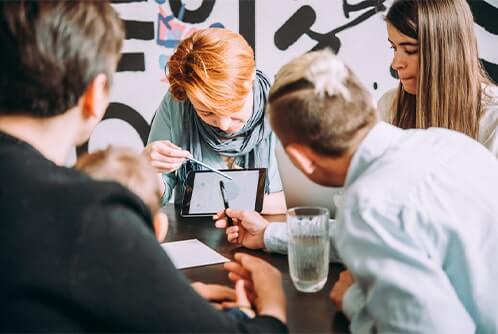 ANTS Can Assist Your Business in Multiple Ways
At ANTS we don't make recommendations based upon any established relationships with vendors; we make our recommendations based on what's best for each individual client. As a consultant we can help your organization in the following ways:
Strategic IT Planning and Consulting
Change management
Outsourced cost analysis
Analysis of ROI on IT investments
Fitting IT infrastructure to meet business objectives
Technology Consulting
IT design and infrastructure
Improvement of IT performance
Improvement of business process
Troubleshooting and repair
Backup and disaster recovery
Migrations and management
IT Performance
Troubleshooting
IT Security Consulting
Cloud security
Security monitoring
Backup and disaster recovery plans
Active security breach protection and detection
Performance
Regulatory and compliance management
Leveraging Technology to Improve Performance
Offering IT consulting services, we utilize relevant systems to help you leverage technology in order to improve overall company performance. Performing a comprehensive assessment, we identify important business and IT performance criteria and help your company to formulate a strategy dependent upon your applications, goals, processes, existing infrastructure, and budget. We offer IT consulting services that are affordable for your company budget and pride ourselves in helping our customers grow their businesses.
---
Advanced Network Technology Solutions Can Show You the Way
If you're like most businesses and know that you are in need of an effective and efficient IT infrastructure, but are unsure of how to build one, Advanced Network Technology Solutions can help you to discover how to best structure it. Our custom solutions are aligned to fit your business goals and get the job done right. For more information on how you can obtain ANTS' IT consulting services, contact us today at 918-747-2687, or fill out our simple contact form online.
Contact Us